Limited Run FAMAE Rifle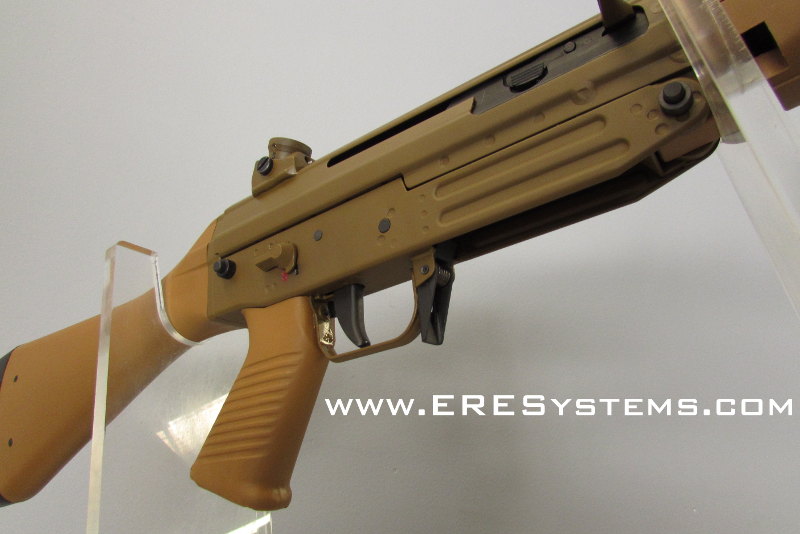 Can you believe we're on our fifth shipment from FAMAE already? With hundreds and hundreds of our ERE line of FAMAE rifles in the hands of gun enthusiasts already, the response and feedback we've received has been overwhelmingly positive.
Sure we've had some hiccups dealing with a company on an entirely different continent and with logistics issues regarding shipping, an ever changing exchange rate and coordinating timelines, but the entire time we've tried to keep everyone abreast on the progress.
Keeping our clients in the loop and having a great relationship with the factory has afforded us a few luxuries as well.
After our initial shipment dating back almost a year ago to February 2014 we were able to get some immediate feedback from some great owners of the rifles.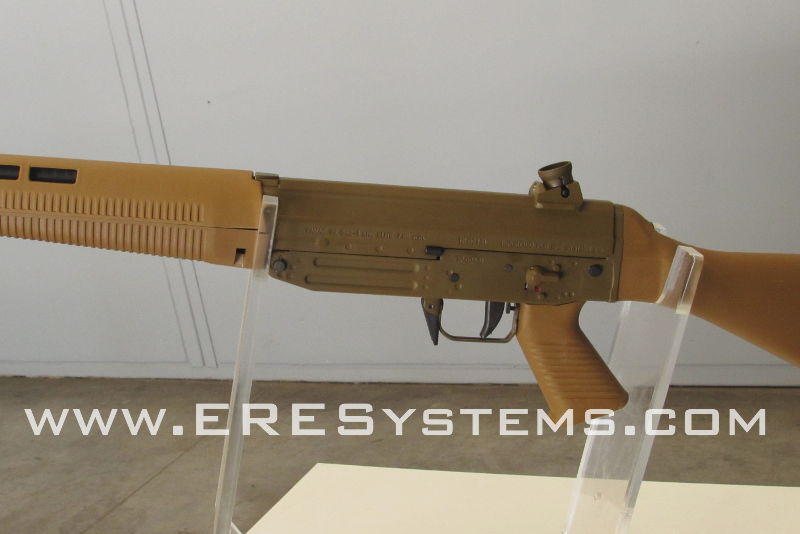 Following this we had multiple larger orders arrive throughout 2014 and we received even more feedback and tweaks that we were able to get adjusted and helped improve several areas of the rifles.
Now, it's time for a special limited time run of our latest custom version for the enthusiast! With only 40 units in total coming into Canada, these won't last long so you don't want to miss out.
They will be only available via The Calgary Shooting Centre, so you'll want to call them today. We have 30 pieces of the SG-540 coming and 10 of the SG-542, so talk to the fellows at CSC to tag one of these for your gun wall!
One more thing, actually several more, these aren't just a fantastic looking colour, we've also made some tweaks to improve them, but you need to get past the picture below to find out about them, so keep reading..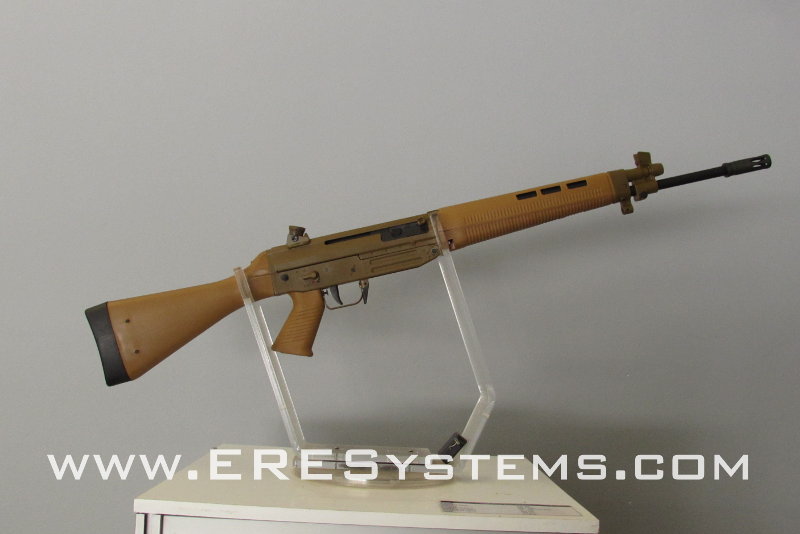 SG-540/542 Series Improvements
First, we've noted the problem several people had with the pinned flash hider potentially affecting the aim due to some vibration issues and in general being a pain to deal with. So we've turned it into a threaded unit versus being held in via a pin.
By reducing the vibrations caused by using a pin, the harmonics with a threaded version will create a more consistent and accurate grouping. You'll see this change on all future incoming versions.
Second, optional folding stocks. Many people expressed interest in the folding stocks, but didn't exactly fall in love with the stock stock… So we are very close to having some custom folding stocks available in the next 30-60 days and these will be available for incoming units or units you may currently own.
Third, and this is the big one, this "Special Edition" version is currently in the queue and we are expecting delivery of these in approximately the next sixty days. With custom colouring, the above mentioned refinements and a look all their own, not only will you be proud to own this version, but you'll also have the custom version everyone will be talking about!
Here you can finally see some of the early images our people at the factory have sent us. We hope you enjoy!
This slideshow requires JavaScript.