SG 540-1 / SG-542-1 / SG 543-1
ERE Elite Rifle Manual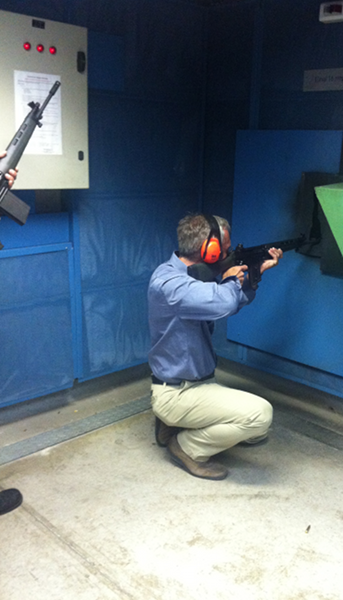 Looking for specs for your FAMAE SG-54X series rifle? Don't worry, we have the official FAMAE SG-54X rifle manual from FAMAE. It covers the SG-540-1, the SG-542-1 and the SG-543-1 FAMAE rifles available from ERE Systems here in Canada.
Complete with disassembly and assembly instructions, cleaning and maintenance steps, troubleshooting and detailed specifications on the rifles and optional accessories, you'll find all the technical details here. With a couple of warnings though.
First, this was a direct translation from Spanish to English, and there are some unique interpretations of the translation at times. Nothing too confusing, you just may need to read some sentences twice to make sure you understand them.
Second, the automatic version of this rifle is also shown in the manual and will not be available in Canada, just the semi-automatic version.
We're excited about the opportunity to bring these quality rifles in for you, so we welcome any feedback.  We're quickly approaching our delivery date of late fall, so if you want to stay on top of the updates either contact our friends at The Shooting Center, who will be selling the ERE Elite series of FAMAE rifles for us, or visit our Contact Us page to get a notice when they are here.
We'll also be posting updates on this site along with videos of the guns in action and detailed photo tours of the rifles. These videos will help show off the details of the rifles and give you an idea of the performance on both the standard range and the cinema range courtesy of The Shooting Centre here in Calgary.
Grab The SG FAMAE Rifle Manual Here
To grab your copy of the manual, click the image below, or follow this link FAMAE rifle Maintenance and Operations Manual ERE Elite SG-540, 542, 543 Series.