Will be Available Through Us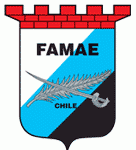 ERE Systems and FAMAE (Factories and Armouries of the Chilean Army) are proud to announce ERE Systems has become the only authorized importer of the famed SG-540 ERE Elite series of Chilean FAMAE rifles.
***UPDATES***

To follow the production updates we've created a special page walking you through where the rifles are at. You'll find pictures of production, some of our special design changes and a few exciting options we're looking at along with current delivery estimates, just follow this link ERE Elite Rifle Production Updates .
Woohoo! Feb 20th, check out the video!

This Week's Video – The SG-542 In Action On The Cinema Range
FAMAE Rifle ERE Elite Models
Shortly you'll be able to order the following rifles:
SG 540-1 ERE Elite 5.56mm (non-restricted)
SG 542-1 ERE Elite 7.62mm (non-restricted)
SG 543-1 ERE Tactical Elite 5.56mm (restricted)
through our retail channels. We're still just working out the details, so in the meantime contact us via our contact page here, Contact and Info Page For more information contact us directly at info@ERESystems.com FAMAE rifles has over 200 years of work in the defence industry and continues to innovate the industry. FAMAE has become the main technological platform for meeting the demands of the Chilean Army.